Boomer's Log - 2010-05-29
Hey folks

Been a bit ill lately so, not much has happened since last time, but I might be able to get it uploaded soon though,
need to do some test plays with someone first, the menu buttons can go screw themselves ..for now.
Stay tuned!

Emperor Protects.

News Update - 100322
Hello, you unfortunate followers of a slowly developing total conversion!

I'm finally getting around to posting some actual updates today, with sparkling new pics on top of that!

The state of the mod is that it's progressing really really slowly (curse you shiny new games!), however, I've got that map done that I was working on, man.. I didn't realise the amount of time it took making urban maps.. and it's not even particularly big either (1v1 map), now I'm just gonna try slapping it ingame and see if our massive imperial guard structures will fit in the zone I left open for building placement. And then I just might release a first version of this God-Emperor forsaken mod! (probably pretty unbalanced and buggy though).

And after that we'll see where I go, probably make some easy traitor guard/chaos units and add some kind of anti-tank infantry or a Leman Russ since there's currently nothing that can kill tanks except for the grenade launcher that you can upgrade your guardsman squads with (which is temporary obviously because they shouldn't be that good at killing armour).

And also, relating to the whole resource bit of the mod I thought I might mention that we're going without tiberium (obviously), and each faction will have a different type of building that generates resources or "Faith" as is the case with the Imperial Guard's "Shrines of the Ecclesiarchy". Chaos will have some sort of mobile taint generating deployable vehicle that spreads taint around it and weakens enemies who walk on the tainted ground (if we get that far), using the tiberium growth code.

Anyways, here's the pretty pictures of the Imperial Guard UI v0.9 (still a few buttons and cameos to replace) and at the same time it also shows a bunch of Basilisks both in deployed and undeployed mode (the second picture is the latest version of the UI (notice the slight difference in the button icons for structures and stuff).

Until the next update,
Emperor Protects.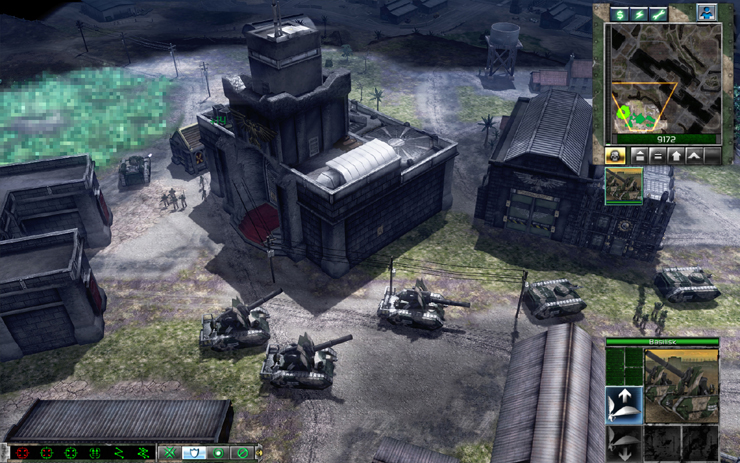 (Click Image for Larger Version)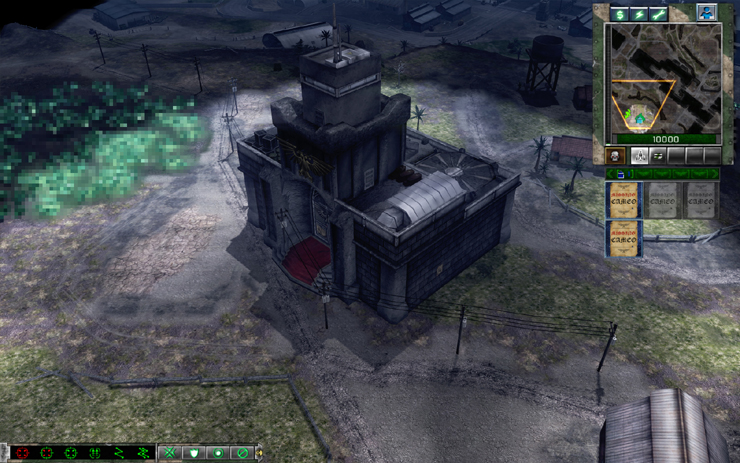 (Click Image for Larger Version)


Boomer's Log - 2010-02-24
I'm currently working on a simple map for the mod without any tiberium in it, but It might be a bit on the tiny side..

I've sort of balanced out the units and buildings now, however, these will require some testing obviously..

After I've finished this map I'll probably sort out a few cameos and I think that's about it before I can release a first beta version to the public.

Emperor Protects.

Boomer's Log - 2010-01-19
Most graphical things are now sorted and ingame, so I've now moved on to the menus and commandbars and what not, which means lots and lots of tinkering..

After I've sorted this bothersome little task the only things left to do is change all the prices,
build times and locomotor speeds and such simple balancing things, and make one or two simple tiberium free maps.

Things are looking up, expect some sort of news post pretty soon with some screens of the beta Guard toolbar and more.

Emperor Protects.

News Update - 090927
Good day, ladies and gentlemen.

You thought we were dead again didn't ya? To be honest I thought so myself for a while there, and when I say we I mean the mod, and when I say the mod, I mean the mod team, and when I say the mod team... uh I mean me? It's been a slow year, as you may have noticed, not much has been going on since the dawn of 2009, but from time to time I've been doing some random work (Only in death does duty end :P).

I've decided to 'reboot' the mod, so I started by just recoding the mod from scratch, even though I had no idea how to code cnc3, but it's coming along fine, ran into a few bumps and stuff but most of it got solved. Currently working on coding in the blasted Basilisk animations that I just cant seem to get working for some reason, also at the same time trying to make it able to deploy with a button press. I've also had big issues trying to do something as simple as add resource generation to a building.

With this reboot I've decided to scrap Necrons as a playable faction because they're just too damn slow and the CnC3 maps are just too damn large and open for them to really work (seeing as they're slow as um well a bloody turtle or something). And instead of Necrons we'll have Traitor guard/Chaos who are much more exciting, and to be fair, easier to balance and easier to play around with.

You will probably see an increase in activity as the end of the year gets closer, for now, have a look at this wip screenshot of an Imperial Guard base (ignore the tiberium, commandbar and crazy hellhound :P), second up are some civilian props and random imperial stuff taken in worldbuilder (hence the freaky shadows... i hope), the third pic is a wip sneak peek at a traitor guard hellhound tank which I'll probably name a Cerberus tank (color scheme is temporary).

Until the next update,
Emperor Protects.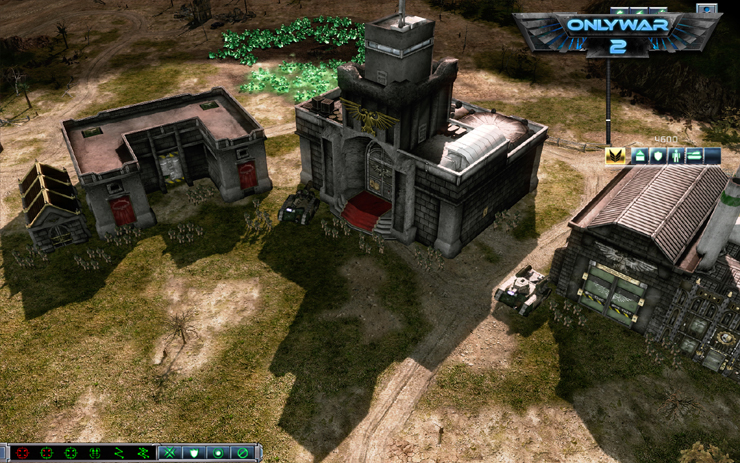 (Click Image for Larger Version)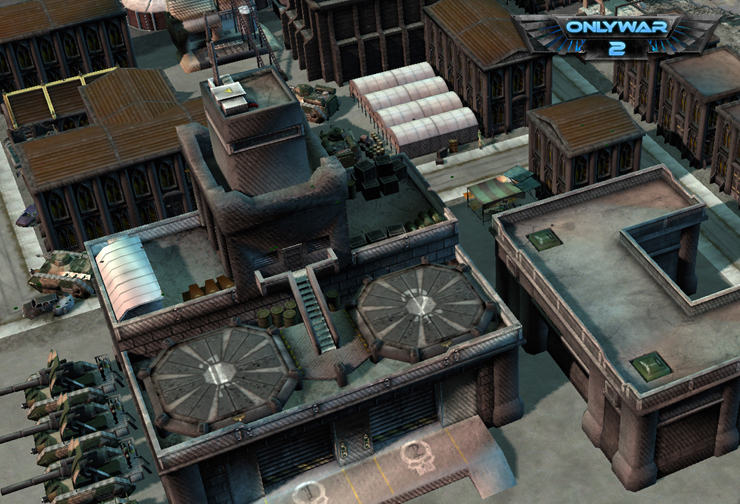 (Click Image for Larger Version)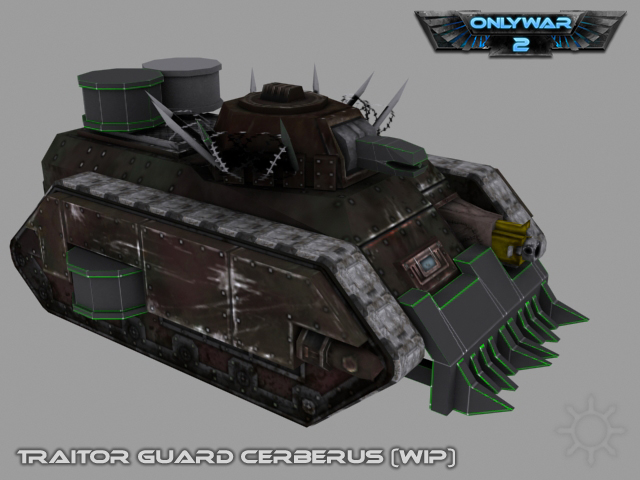 News Update - 080317
Well Well, If it isn't me again.. and this time around im not checking in to make any threats of impending doom, no no,
not this time, im here to enlighten your heretical souls! Open your eyes to the Emperor and embrace his glory for it is truly a brilliant thing!

Behold!

The most trustworthy weapon of war the Imperium has in it's arsenal, the Chimera troop transport.

Stay tuned for more to come.. sooner or later..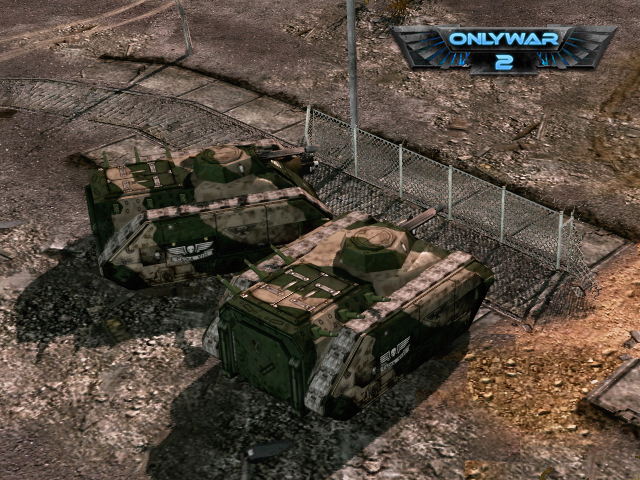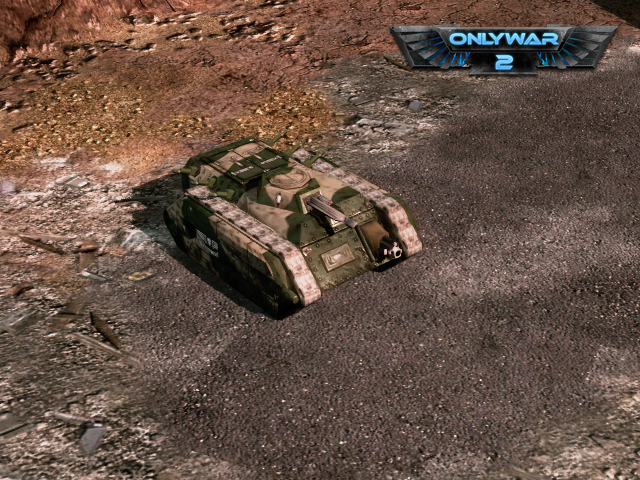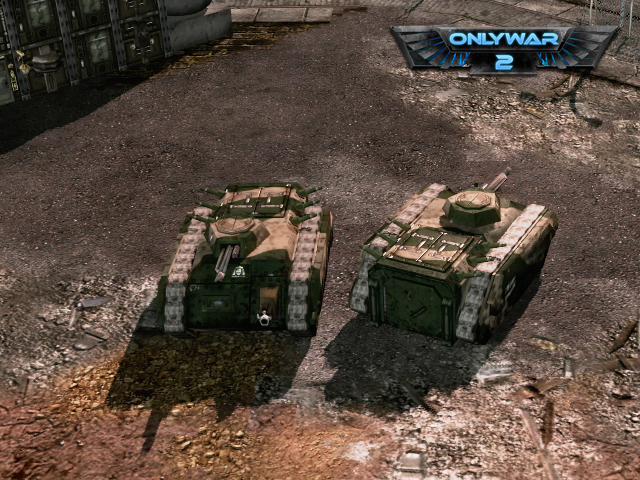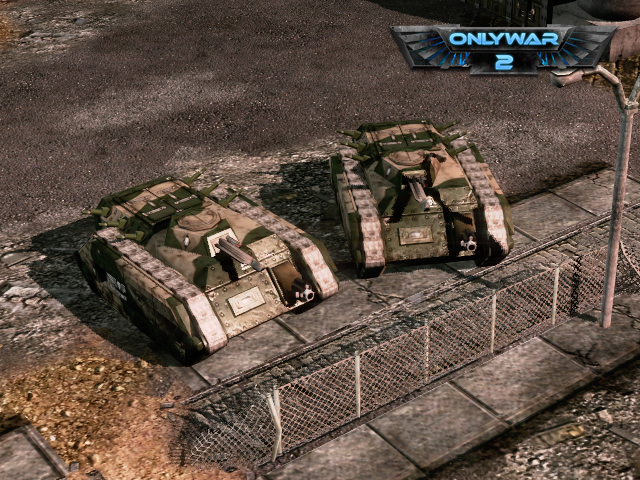 Keep in mind that the normal maps on the treads have been fixed since the making of those screenshots, and any
screenshots featuring the Chimera in the future will have the new tread normals.


Emperor Protects.

Torn's Log
Wraith ingame with normal maps:


News Update - 070723
7 months later, passing the release of CnC3, and soon passing the release of the CnC3 Mod SDK.

Soon, work will recommence on Only War 2, but until the SDK is released we will lay dormant in our pits, vigilant, awaiting the moment the battle flames up anew.

Soon Guardsmen! The time will come to prove your worth to the Emperor and the Enemy!

News Update - 070327
ROOT - MUNITORUM - NEWS UPDATE ----------------- LOADING
------------------------------------------------- 20%
------------------------------------------------- 50%
------------------------------------------------- 80%
------------------------------------------------- 100%.... DONE

UPDATE RECEIVED - VISUALS ONLINE.
------------------------------------------------------------------
Thought for the Day: Thought begets Heresy; Heresy begets Retribution.

The servants of the Imperium have not been idle of late. The greenskin "Waaagh" is growing in magnitude and becoming a major threat to the subsector. This report includes images of a convoy ambushed by a greenskin force in the desert, losses were high for the commander was unaware of greenskins in the region. Convoys moving through the desert are advised to do so with greater caution, the greenskin invasion is perhaps more significant than we had feared.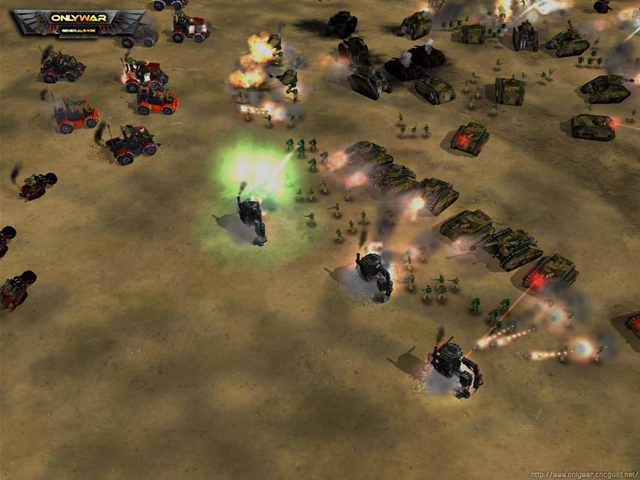 The commander, though attacked unexpectedly, still performed admirably in forming a passable firing line to meet the three Ork Killa Kans that charged the ranks.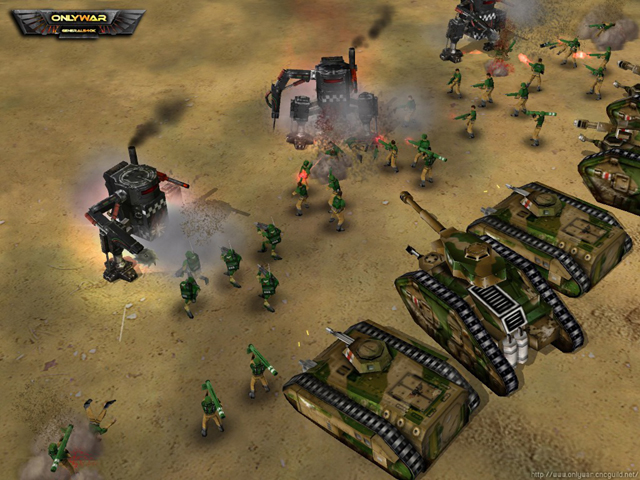 The Imperial Guardsmen were no match for the Killa Kans in close combat, but proving the power of drawing the line, the Leman Russes cut down the Ork walkers.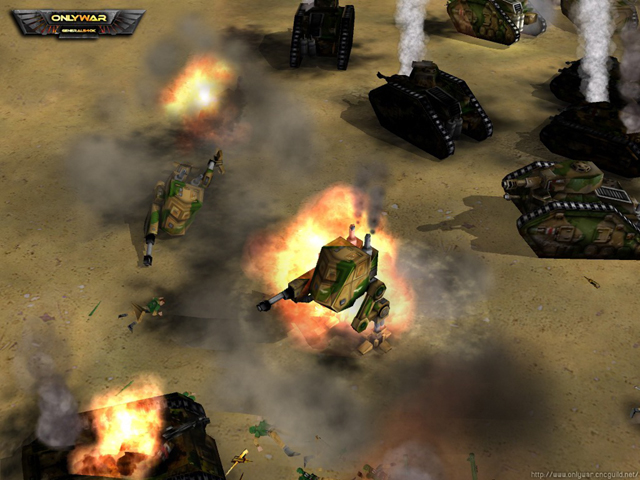 The front of the column was annihilated immediately, but the Sentinels performed admirably under fire, ultimately succumbing to Ork missiles.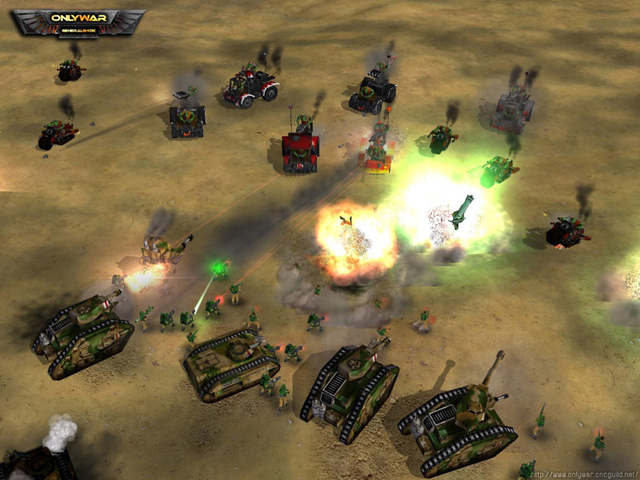 The second firing line was still forming when the main wave of Greenskins hit them, if not for the superior skill and training of the Kasrkin, the line would have broken much sooner.



Many brave guardsmen died for the Emperor, but the vile Orks were ultimately driven back.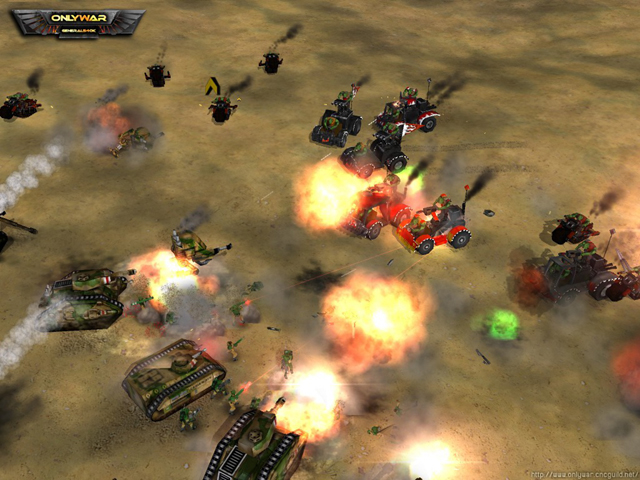 The Orks are very fond of grenades and explosives, whilst they may be of limited effect to vehicles, en-masse they pose a threat, and to infantry the weapons are devastating.

Be vigilant in the coming green tide commanders.

UPDATE END.
------------------------------------------------------------------

(These guys will be in Only War and Only War 2, they look fucking stunning, and they're not too heavy on pollies, so they work fine in generals and will in cnc3, albeit in an improved form. They're gonna be in ow2, so you'd better get used to the idea!)

News Update - 070109
We (the mod team) have come to a conclusion, that Empire at War isnt that suitable for a 40k mod, well some parts aren't, the bit with the land and space combat in one package would have been great to have in a 40k mod but we feel like everything else that's needed for us to make a great mod is missing, therefore we've decided to shift over to Command and Conquer 3: The Tiberium Wars, which is using the same engine as Only War 1 does, but has been upgraded many several times, this move will also probably be good for the coding side of the mod as we're used to the kind of set-up of files and code that the engine uses.

We will still have space and land battles, they may just not be like they are in empire at war.
In other news, we've decided to make the Ork faction for OW1 a playable faction, so keep your eyes open for updates soon.