News Update - 080727
Yo peeps, We're back with another update today but not a very significant one
however it has some niceness to it, the Armamentorium which would be the
Imperial Guard Barracks. As you can see I've gone for a basic bunker kind of
look so no windows or anything, after all they are keeping all sorts of explosives
in there.. I've also tried to keep the look similar to that of the Armamentorium
from OW1 (which i also tried to do with the Manufactorum), oh and yes the
door is supposed to be that gigantic.

I've now started texturing the Departmento Munitorum which is the
Imperial Guard Command Center, it should be done pretty soon actually..

Also we have decided that we will be releasing a first super-alpha build of
Only War 2 that will only contain Imperial Guard (so you'll have to imagine
your enemy as a heretic commander
), a unique resource system and probably
some custom map(s) and other things not yet decided..

We can't tell when but we're getting there.. Imperial Guard is basically done and
just needs some polishing once the buildings are done.

Until next time,
Emperor Protects.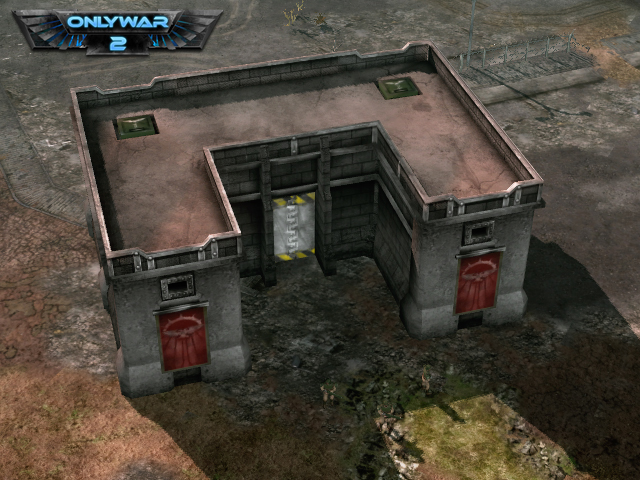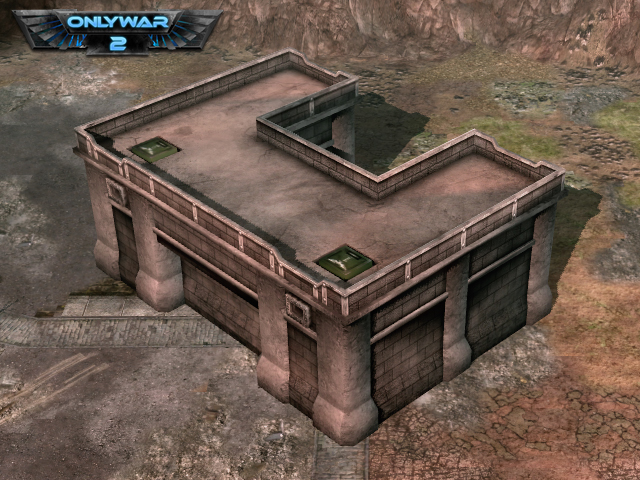 News Update - 080529
Yes, yes we're still alive..

It's been like 2 months since we posted anything, but work has been done in the dark
but it has been slow work, really slow, considering we have only one texture artist on
the team right now and loads of models that are just waiting for a paint job,
that's why I'd like to see any people interested in helping out email or pm me
(you can find my email on moddb or on our forums)

Anyways, I did mention that work has been going on in the dark didn't I?

Well what's been done is we've gotten the Basilisk ingame albeit without any of it's fancy
animations we've made (two guardsmen crewing it, doing crew stuff), ran into a snag
when we tried to export it so we had to remove the crew for now until we can purge the
filth that is keeping us from doing the Emperor proud.

We also decided to throw in a screenshot of the new improved normal map on the
chimera treads.

Also we should have some space marine related news along with some more shots of the
basilisk coming up in a couple of days..

So until then, enjoy these screenshots,
Emperor Protects.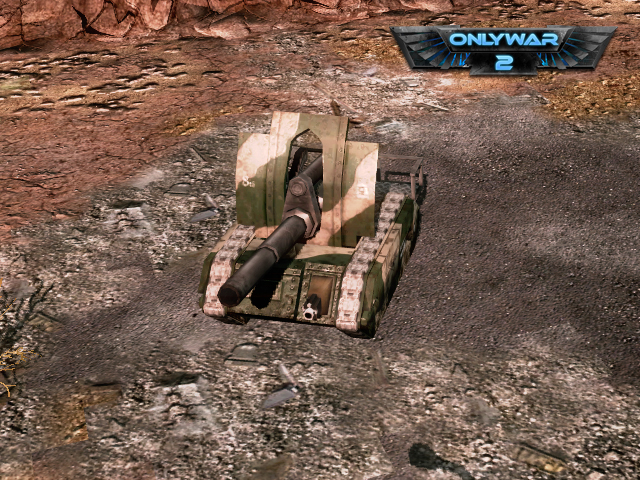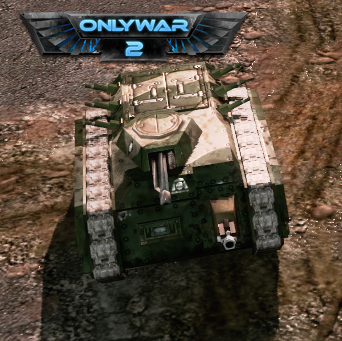 News Update - 080317
Well Well, If it isn't me again.. and this time around im not checking in to make any threats of impending doom, no no,
not this time, im here to enlighten your heretical souls! Open your eyes to the Emperor and embrace his glory for it is truly a brilliant thing!

Behold!

The most trustworthy weapon of war the Imperium has in it's arsenal, the Chimera troop transport.

Stay tuned for more to come.. sooner or later..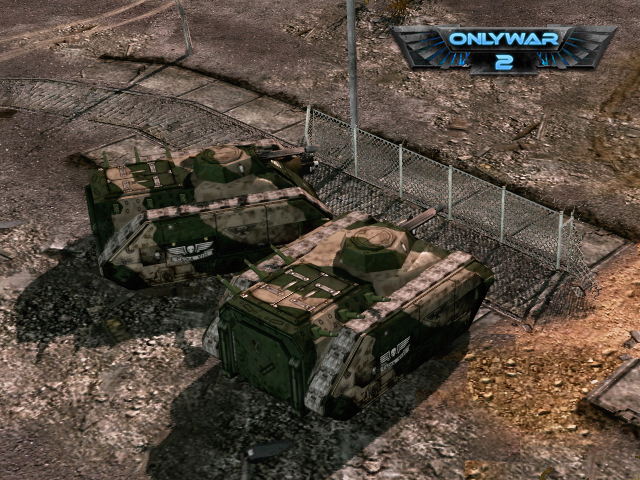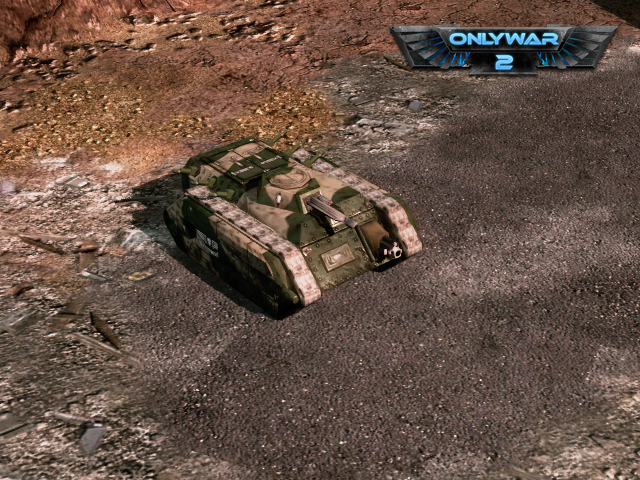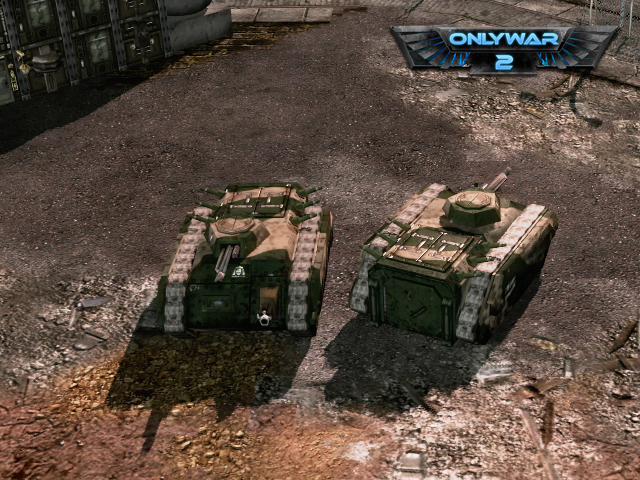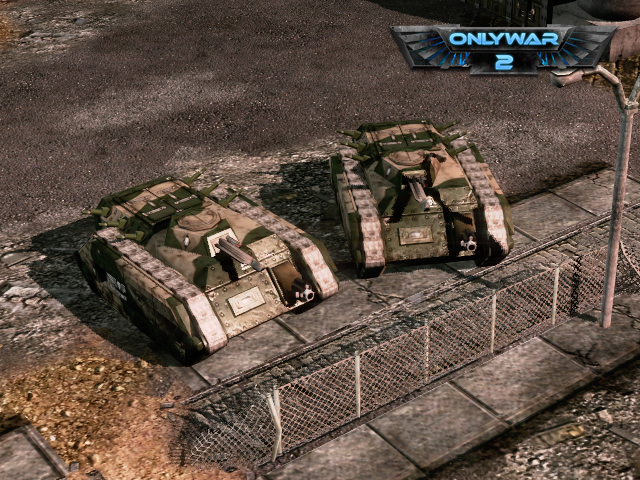 Keep in mind that the normal maps on the treads have been fixed since the making of those screenshots, and any
screenshots featuring the Chimera in the future will have the new tread normals.


Emperor Protects.

News Update - 070829
We have the Rhino ingame, looking very nice indeed.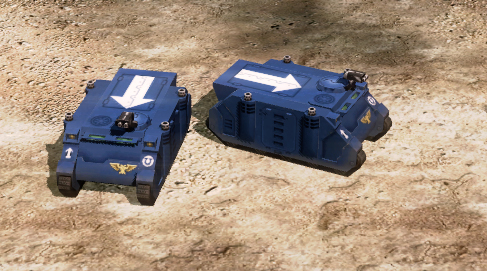 Don't forget to visit our forums (the dev logs section is a good place to look) and also the CNC3.net forums to get more updates on our progress.

News Update - 070102
ROOT - MUNITORUM - NEWS UPDATE ----------------- LOADING
------------------------------------------------- 20%
------------------------------------------------- 50%
------------------------------------------------- 80%
------------------------------------------------- 100%.... DONE

UPDATE RECEIVED - VISUALS ONLINE.
------------------------------------------------------------------
Thought for the Day: The graves of the warriors who have given their lives for the Emperor now outnumber the stars themselves.

The planetary comm. station has been experiencing technical difficulties yet again. The servitors that carried out the poor quality repairs have been re-formatted and those that programmed them have been executed.

There has been little activity on the planet surface of late. The servants of The Emperor grow idle. News of Greenskin activity in a nearby system has however garnered the interest of the team. Expect reports on the Greenskin activities.

Behold: The Greenskin "Grot Bomb"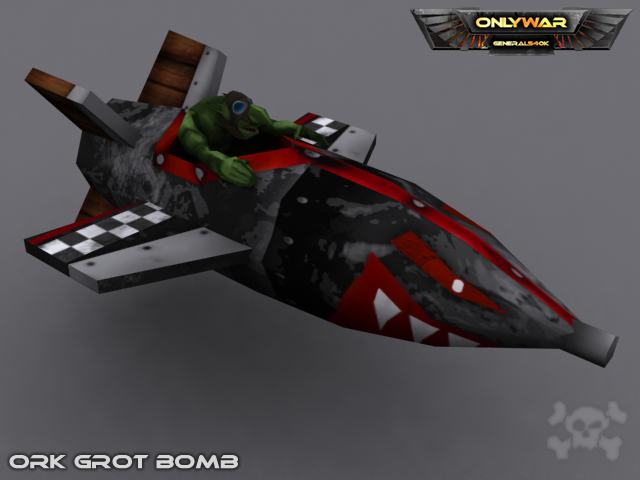 Until next time, Emperor Protects.

UPDATE END.
------------------------------------------------------------------

Calamity Jones' Log
LOG: 08.07.2006

Not much to say on Only War 2, however, much is underway in Only War 1...

Since most of Only War 1 is now finished, I'm now working on the AI... It's coming along quite nicely too, the entire Cadian AI is finished and a good healthy portion of the Tau one is done.

Aside from AI-ing, I'm doing a few tweaks to the code here and there, suffice to say... Only War will be excellently balanced.. I've been balancing it for months