News Update - 090927
Good day, ladies and gentlemen.

You thought we were dead again didn't ya? To be honest I thought so myself for a while there, and when I say we I mean the mod, and when I say the mod, I mean the mod team, and when I say the mod team... uh I mean me? It's been a slow year, as you may have noticed, not much has been going on since the dawn of 2009, but from time to time I've been doing some random work (Only in death does duty end :P).

I've decided to 'reboot' the mod, so I started by just recoding the mod from scratch, even though I had no idea how to code cnc3, but it's coming along fine, ran into a few bumps and stuff but most of it got solved. Currently working on coding in the blasted Basilisk animations that I just cant seem to get working for some reason, also at the same time trying to make it able to deploy with a button press. I've also had big issues trying to do something as simple as add resource generation to a building.

With this reboot I've decided to scrap Necrons as a playable faction because they're just too damn slow and the CnC3 maps are just too damn large and open for them to really work (seeing as they're slow as um well a bloody turtle or something). And instead of Necrons we'll have Traitor guard/Chaos who are much more exciting, and to be fair, easier to balance and easier to play around with.

You will probably see an increase in activity as the end of the year gets closer, for now, have a look at this wip screenshot of an Imperial Guard base (ignore the tiberium, commandbar and crazy hellhound :P), second up are some civilian props and random imperial stuff taken in worldbuilder (hence the freaky shadows... i hope), the third pic is a wip sneak peek at a traitor guard hellhound tank which I'll probably name a Cerberus tank (color scheme is temporary).

Until the next update,
Emperor Protects.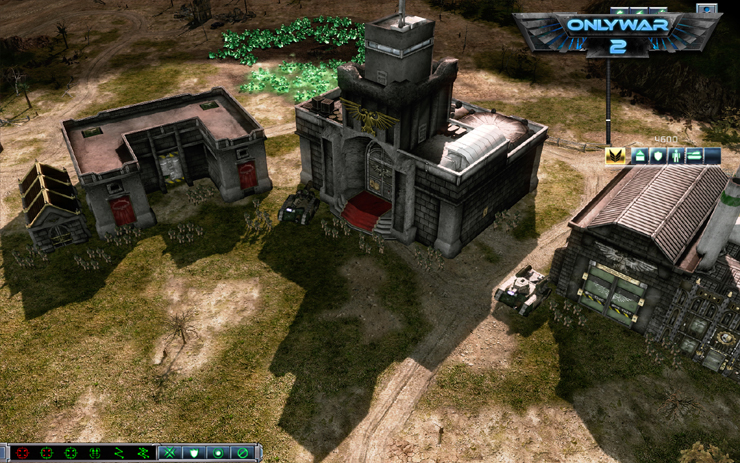 (Click Image for Larger Version)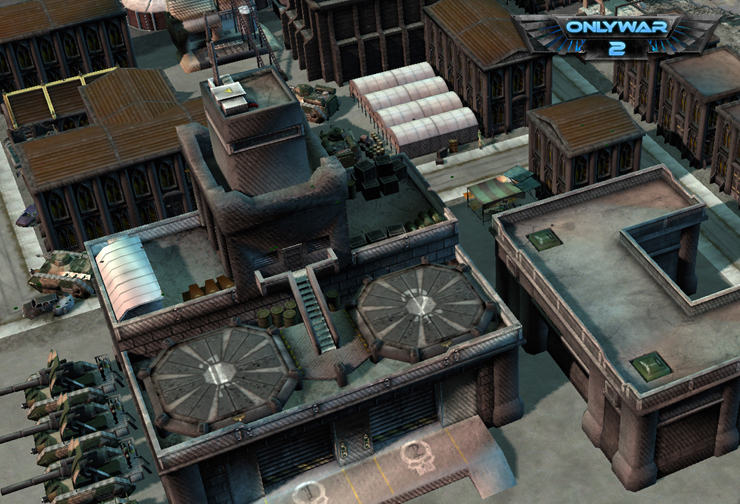 (Click Image for Larger Version)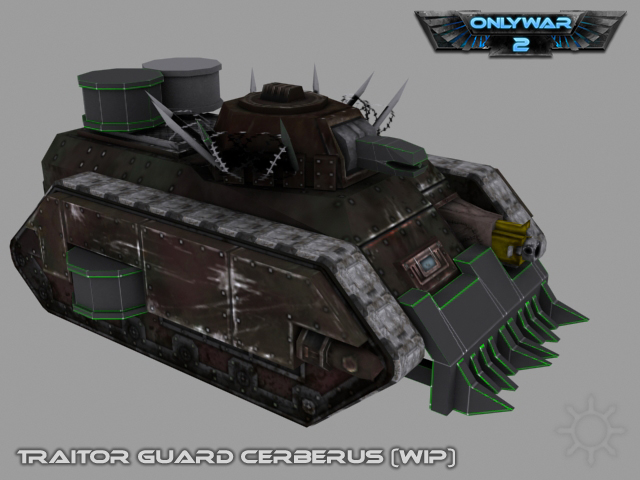 News Update - 081223
People of the Internet! Hear ye! Hear ye!

Have no fear! We've managed to fight off the mighty hordes of video-game insanities that has
been crashing into the walls of our fair fortress of spare time and modding hours!

The last 4 months have been mad on the amazing game release side.. or at least it has been for me as the mad gamer i am
(and probably most modders with me) so work has been basically standing still but I've started work on a Shrine (name not yet decided)
for the Imperial Guard which will act as their basic source of income.

Also Only War 2 is now basically a One man show starring me (come to think about it, that's really how it's been all along..)
not counting the coding that was done a couple months ago by Torn.

Still, there's something for you to see and drool over until the shrine is done and I get on to the 2d bits (commandbars and such)
that need doing, the first pictures are some images we never uploaded of the now properly working
firing effect for the Hellhound, second is the.. well.. pretty self explanatory some more civ props I did a
couple months ago, and lastly there's the Marauder Bomber which we will be using as a Special Power and civilian prop
(and eventually most likely as a controllable air unit).

Until next time, whenever that may be,
Emperor Protects.

Oh, and a Merry Christmas and a Happy New Year to you all!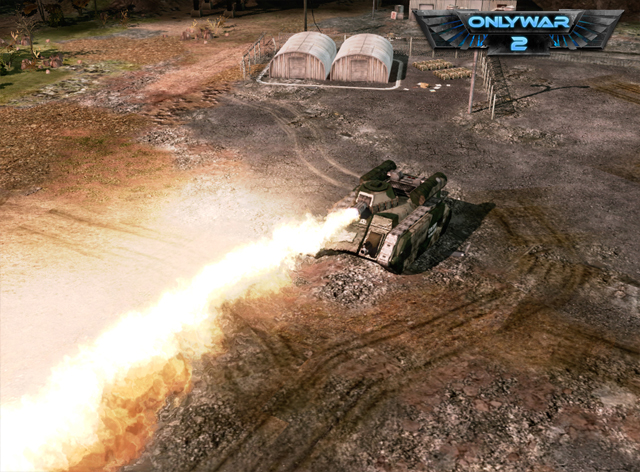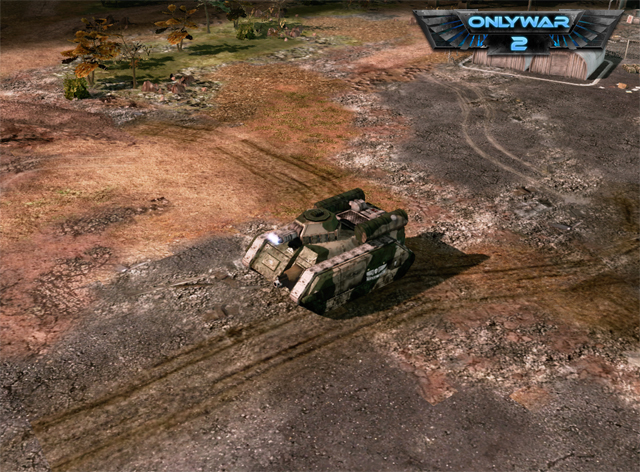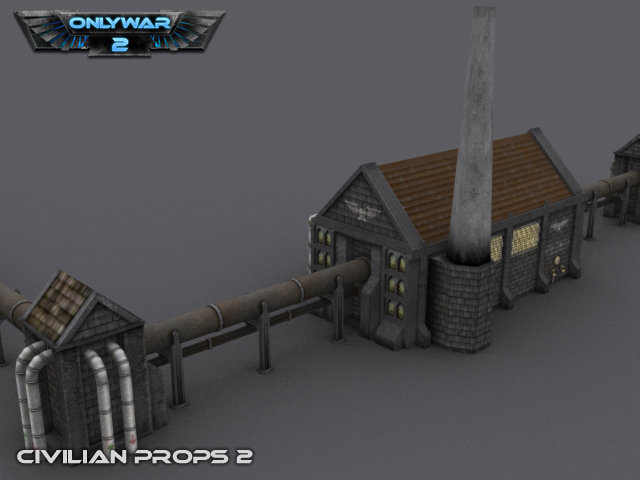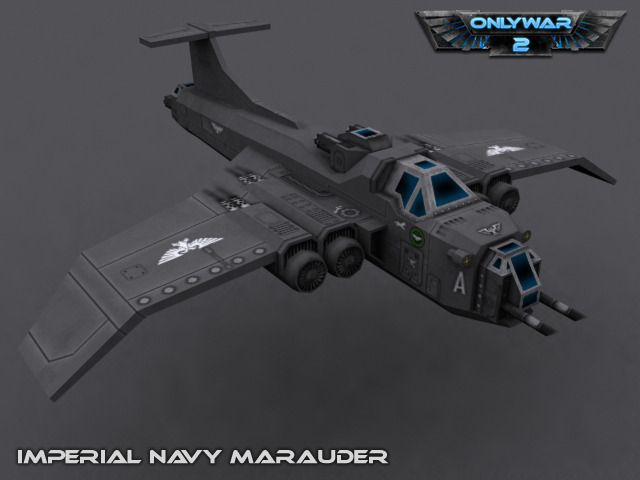 News Update - 080125
Alright, christmas and all the running about is over, yet progress is dwindling for the moment, but we do have one item to show you all, one of the Imperiums vast multitude of different warfactories, the Manufactorum.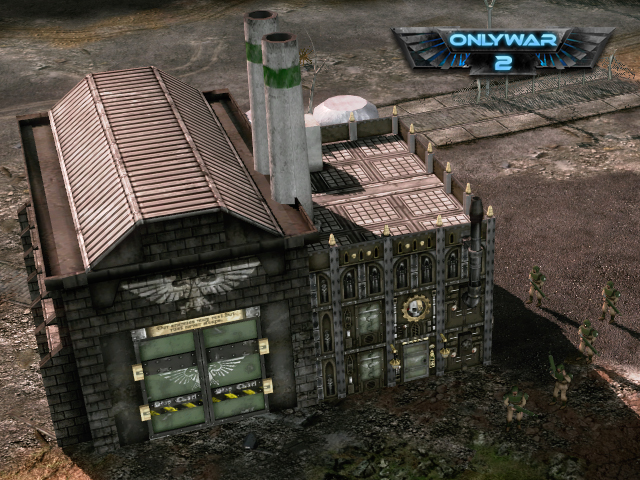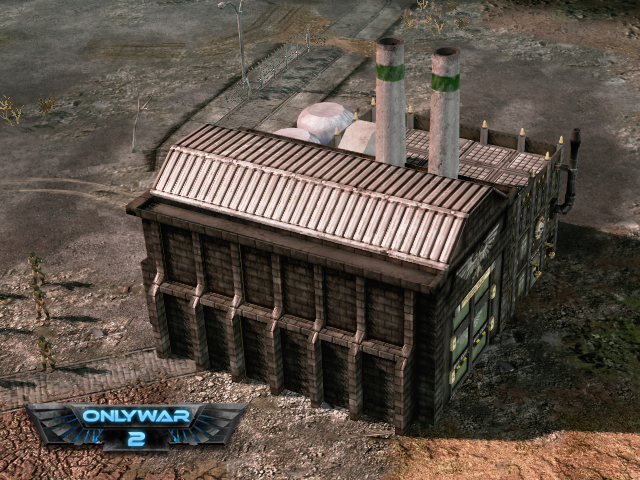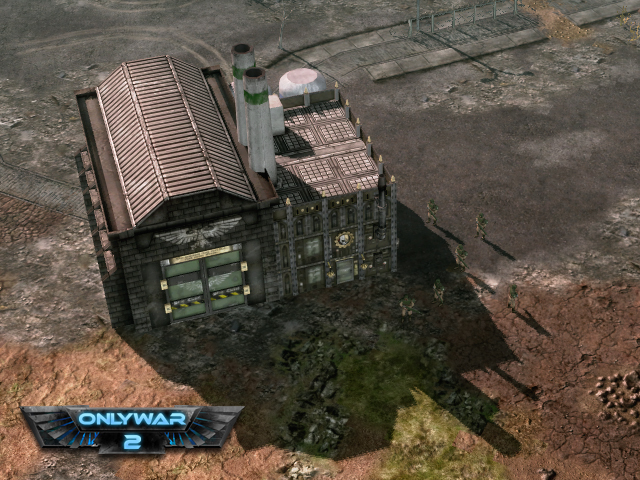 News Update - 071012
Alright, since the release of the SDK we've not actually accomplished too much, our main coder and mapper has smashed his computer and is getting a new one at the end of the month, and our secondary coder has turned violently ill with some ravaging virus from the north pole!

However, that leaves me with these 2 improvements to previous models/skins that i've been working on lately,
we're also working on the Wraith anims which might get done this weekend.. So we might have some extra goodies for you by then.

Anyways, here's the two new improved versions of the Necron Warrior and the Imperial Guard Guardsman.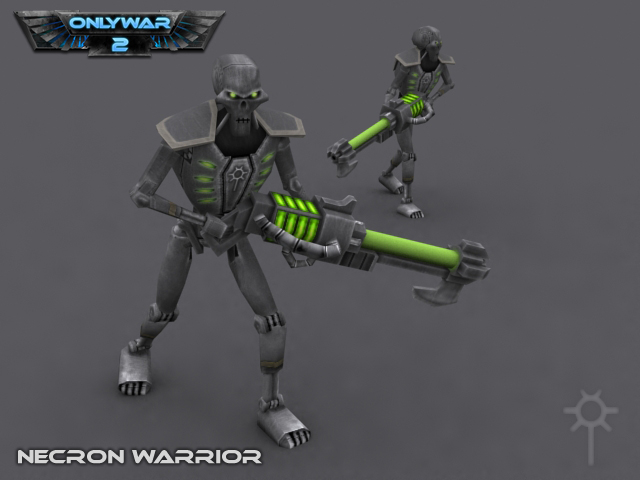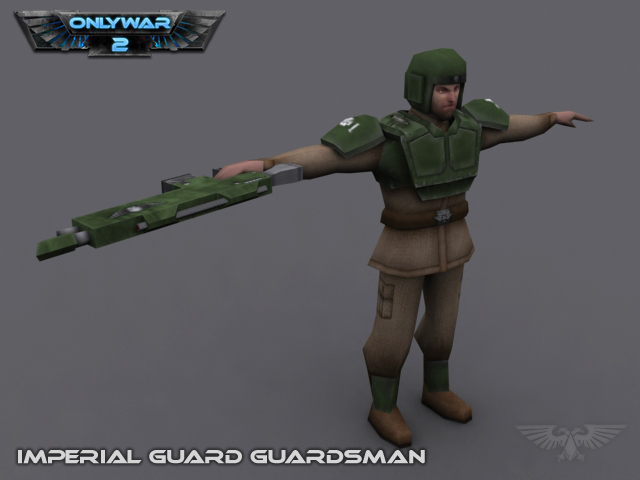 Until next time, Emperor Protects.

News Update - 070902
The Necron Wraith is now ingame, with fully functioning normal maps.



| | |
| --- | --- |
| September 2, 2007 by Torn | |
Torn's Log
Wraith ingame with normal maps:


| | |
| --- | --- |
| September 2, 2007 by Torn | |
News Update - 070723
7 months later, passing the release of CnC3, and soon passing the release of the CnC3 Mod SDK.

Soon, work will recommence on Only War 2, but until the SDK is released we will lay dormant in our pits, vigilant, awaiting the moment the battle flames up anew.

Soon Guardsmen! The time will come to prove your worth to the Emperor and the Enemy!

News Update - 070109
We (the mod team) have come to a conclusion, that Empire at War isnt that suitable for a 40k mod, well some parts aren't, the bit with the land and space combat in one package would have been great to have in a 40k mod but we feel like everything else that's needed for us to make a great mod is missing, therefore we've decided to shift over to Command and Conquer 3: The Tiberium Wars, which is using the same engine as Only War 1 does, but has been upgraded many several times, this move will also probably be good for the coding side of the mod as we're used to the kind of set-up of files and code that the engine uses.

We will still have space and land battles, they may just not be like they are in empire at war.
In other news, we've decided to make the Ork faction for OW1 a playable faction, so keep your eyes open for updates soon.

Calamity Jones' Log
LOG: 08.07.2006

Not much to say on Only War 2, however, much is underway in Only War 1...

Since most of Only War 1 is now finished, I'm now working on the AI... It's coming along quite nicely too, the entire Cadian AI is finished and a good healthy portion of the Tau one is done.

Aside from AI-ing, I'm doing a few tweaks to the code here and there, suffice to say... Only War will be excellently balanced.. I've been balancing it for months