Boomer's Log - 2010-07-05
Right, I've decided I'm gonna release the first Alpha of the mod as is, not gonna tamper any more with it,
so within the next few days there will be a Only War 2 Alpha 0.1 uploaded to the site and made available to the public.

However, keep in mind that it will be reaaaaaaaally buggy and all kinds of glitchy. So if anyone does take it for a spin, remember to
post

everything

you encounter in the bug reports section of the forum: Bug Report

I'll post another one of these devlogs when I've uploaded the bugfest to the ftp.

Emperor Protects.

Boomer's Log - 2010-02-24
I'm currently working on a simple map for the mod without any tiberium in it, but It might be a bit on the tiny side..

I've sort of balanced out the units and buildings now, however, these will require some testing obviously..

After I've finished this map I'll probably sort out a few cameos and I think that's about it before I can release a first beta version to the public.

Emperor Protects.

Boomer's Log - 2010-01-19
Most graphical things are now sorted and ingame, so I've now moved on to the menus and commandbars and what not, which means lots and lots of tinkering..

After I've sorted this bothersome little task the only things left to do is change all the prices,
build times and locomotor speeds and such simple balancing things, and make one or two simple tiberium free maps.

Things are looking up, expect some sort of news post pretty soon with some screens of the beta Guard toolbar and more.

Emperor Protects.

News Update - 071012
Alright, since the release of the SDK we've not actually accomplished too much, our main coder and mapper has smashed his computer and is getting a new one at the end of the month, and our secondary coder has turned violently ill with some ravaging virus from the north pole!

However, that leaves me with these 2 improvements to previous models/skins that i've been working on lately,
we're also working on the Wraith anims which might get done this weekend.. So we might have some extra goodies for you by then.

Anyways, here's the two new improved versions of the Necron Warrior and the Imperial Guard Guardsman.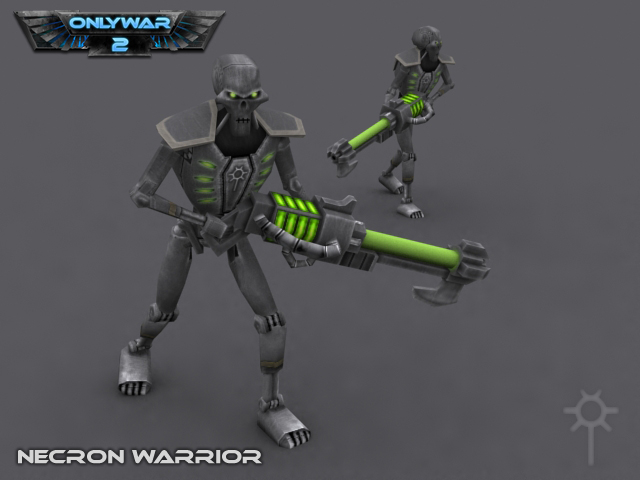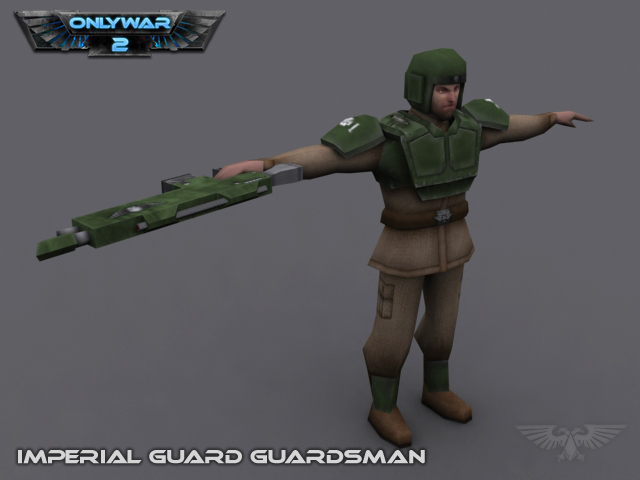 Until next time, Emperor Protects.

Torn's Log
Wraith ingame with normal maps:


| | |
| --- | --- |
| September 2, 2007 by Torn | |
News Update - 070829
We have the Rhino ingame, looking very nice indeed.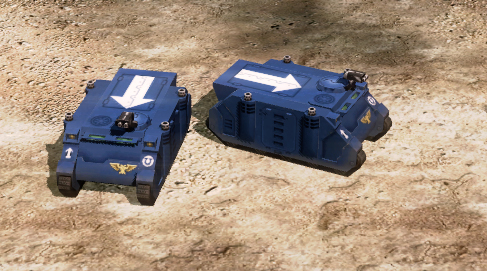 Don't forget to visit our forums (the dev logs section is a good place to look) and also the CNC3.net forums to get more updates on our progress.

News Update - 070723
7 months later, passing the release of CnC3, and soon passing the release of the CnC3 Mod SDK.

Soon, work will recommence on Only War 2, but until the SDK is released we will lay dormant in our pits, vigilant, awaiting the moment the battle flames up anew.

Soon Guardsmen! The time will come to prove your worth to the Emperor and the Enemy!

News Update - 070723
ROOT - MUNITORUM - NEWS UPDATE ----------------- LOADING
------------------------------------------------- 20%
------------------------------------------------- 50%
------------------------------------------------- 80%
------------------------------------------------- 100%.... DONE

UPDATE RECEIVED - VISUALS ONLINE.
------------------------------------------------------------------
Thought for the Day: In war victory is one part planning and nine parts faith.

Latest reports from our heroic agents beyond the frontlines tells us that the Greenskins have started bringing out armoured vehicles to the frontlines,
these facilities must be destroyed so that we can regain the edge against the foul xenos scum.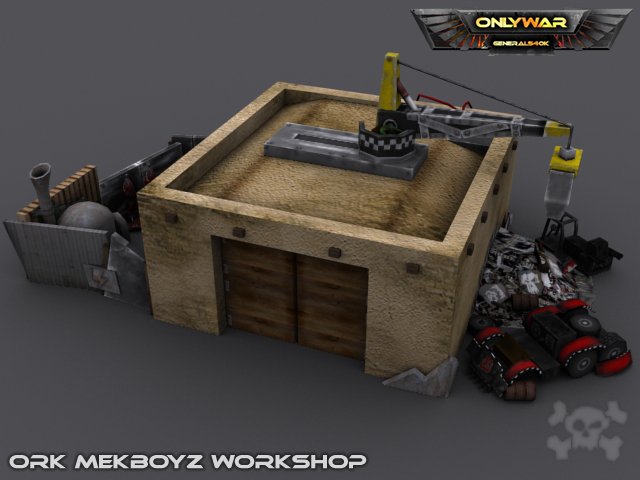 This is the mentioned facility that has been rolling out heavy armour the last couple of weeks.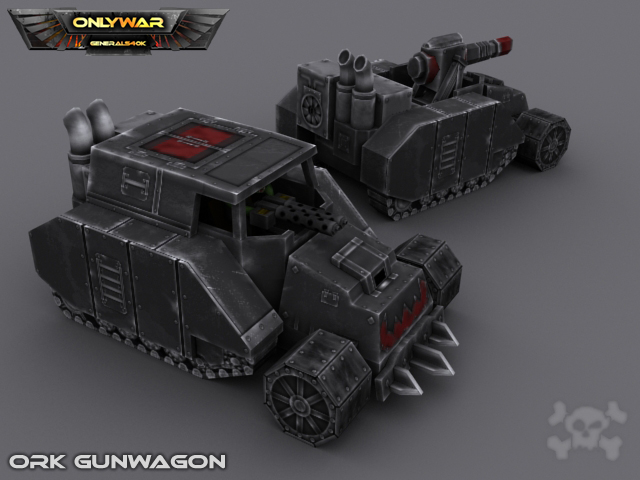 Here are two variants of the crude warmachines the orks have started using in the field.

If you encounter any of these two targets, you must engage and destroy them or face the consequenses of heresy.


Emperor Protects.

UPDATE END.
------------------------------------------------------------------

News Update - 060902
Day of Days
Today, we release the Final version of Only War.

In approximately 1 hour it will be uploaded and downloadable from the downloads section on the site.

Or by clicking the picture at the bottom of this news post.

Since this version is so different from the first release and so many things have been fixed and changed
and added it's hard to make an exact list of changes but here's a rough changelog:

+ Fully functioning AI
+ New maps
+ New sound effects
+ New special effects
+ Several new units
+ Working music
+ Vehicle hulks
+ Damaged buildings

And lots more.


If you find any strange bugs, please post them in our bug section on the forums: http://forums.revora...p?showforum=520

If there's need for a patch we will fix the bugs and release the patch as soon as we can.




Now go make the Emperor proud on the battlefield, commander.

Calamity Jones' Log
LOG: 08.07.2006

Not much to say on Only War 2, however, much is underway in Only War 1...

Since most of Only War 1 is now finished, I'm now working on the AI... It's coming along quite nicely too, the entire Cadian AI is finished and a good healthy portion of the Tau one is done.

Aside from AI-ing, I'm doing a few tweaks to the code here and there, suffice to say... Only War will be excellently balanced.. I've been balancing it for months